From Chancellor's Desk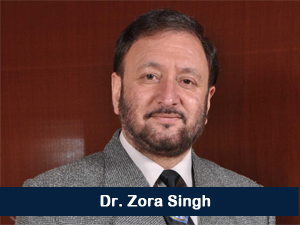 Welcome to one of the prestigious Institutions in India for learning Ayurveda, the ancient Indian system of Medicine. Desh Bhagat Ayurvedic College & Hospital is the first Educational Institution established way back in 1996, under the brand name of "Desh Bhagat Group of Institutes" that now comprise of total 21 Institutions imparting professional education to the youth from across the globe.
Here, you would be provided with the congenial environment and facilities for gaining professional knowledge and developing a holistic personality. Our philosophy is to produce hardcore professionals who would be fine human beings also. You are the leaders of tomorrow. The nation and the humanity at large have high expectations from you. We would leave no stone unturned to equip you with the requisite knowledge and skills to become professionally competent and develop your inherent traits to become a responsible citizen and a leader of high moral standing.
I encourage you to make full use of the knowledge of the highly qualified faculty members who would be ever willing to go that extra mile to help you in realizing your full potential and the facilities, that are second to none, being provided at this College and come out with flying colours to serve the ailing humanity while enjoying a respectable status in society.
From Principal's Desk
From Director's Desk
Ayurveda is said to be 'mother science' of life. Since time immemorial, the holistic approach of ayurveda is the hall mark of long healthy life. Since its establishment, Desh Bhagat Ayurvedic College and Hospital, Mandi Gobindgarh has preserved the faith in this traditional system of medicine of country and is committed to flourish its essence in the society by the way of providing the quality medical education in this progressive sector.
Institute is organizing number of national & international seminars, workshops, conferences, medical camps, yoga camps and different projects of Department of AYUSH, New Delhi which the student can take up while doing their degree programme, to enhance their employability skills. Excellent results, university positions and job placements are regular feature and tradition of our college.

I feel immense pleasure to apprise that this is the first 'ISO certified' Ayurvedic institute in Punjab .

On the bedrock of the visionary outlook, conscientious guidance and exhaustive leadership of our chairman, we are proud to be always ahead. I welcome & felicitate all those who opted for this course. I wish them good luck.
<![if !vml]><![endif]><![if !vml]><![endif]><![if !vml]>
FROM PRINCIPAL DESK<![endif]>
Desh Bhagat Ayurvedic College & Hospital, Mandi Gobindgarh is a role model of the tradition of academic excellence for more than25 years. Always a torch-bearer for social change and progress, DBAC&H is committed to actively respond to the needs of the fast growing world. Along with the excellent academic standards, the students are individually nurtured by the dedicated and dynamic faculty members who are more of mentors to them. We aspire to provide such education to the young aspirants that while being firmly rooted in our own culture, they are well prepared to face the challenges of the 21" century, fully empowered and projecting the ideal face of the modern budding Ayurvedic physicians with a global vision. To achieve this, we have wide range of programme and courses which are contemporary, futuristic, with job markets in focus.
It is with aim of holistic development of our students that the college had also started personality development progammes.
<![if !vml]><![endif]> Our enlightened management led by worthy Chairman Dr. Zora Singh and other luminaries encourage us to cherish the best prospects of the academic medical world.
Dr. Shridev Phondani

(Principal