Participation in National Programmes
2nd International Ayurveda Congress
The institution has received the unique recognition not only in Punjab but also at National level. In 2nd International Ayurveda Congress-2005 held at New Delhi in 2005 the institution had received 'Best College Team Award' from Dr. Anbumani Ramadoss, Hon'ble Minister for Health & Family Welfare, Govt. of India, New Delhi.
Arogya Mela
With an aim to promote the Ayurvedic beliefs, DBAC&H was the only one institute amongst all Ayurvedic colleges in Punjab which actively participated in 'Arogya Mela' organised by Department of AYUSH in the following years:
| | | |
| --- | --- | --- |
| | Place | Date |
| a) | Amritsar | 15th-18th March, 2008 |
| b) | Ludhiana | 20th -23rd March, 2009 |
| c) | Bathinda | 12th -15th Feb., 2010 |
| d) | Una (H.P.) | 25th to 27th Sept., 2010 |
| e) | Dehradun | 8– 11 July 2011 |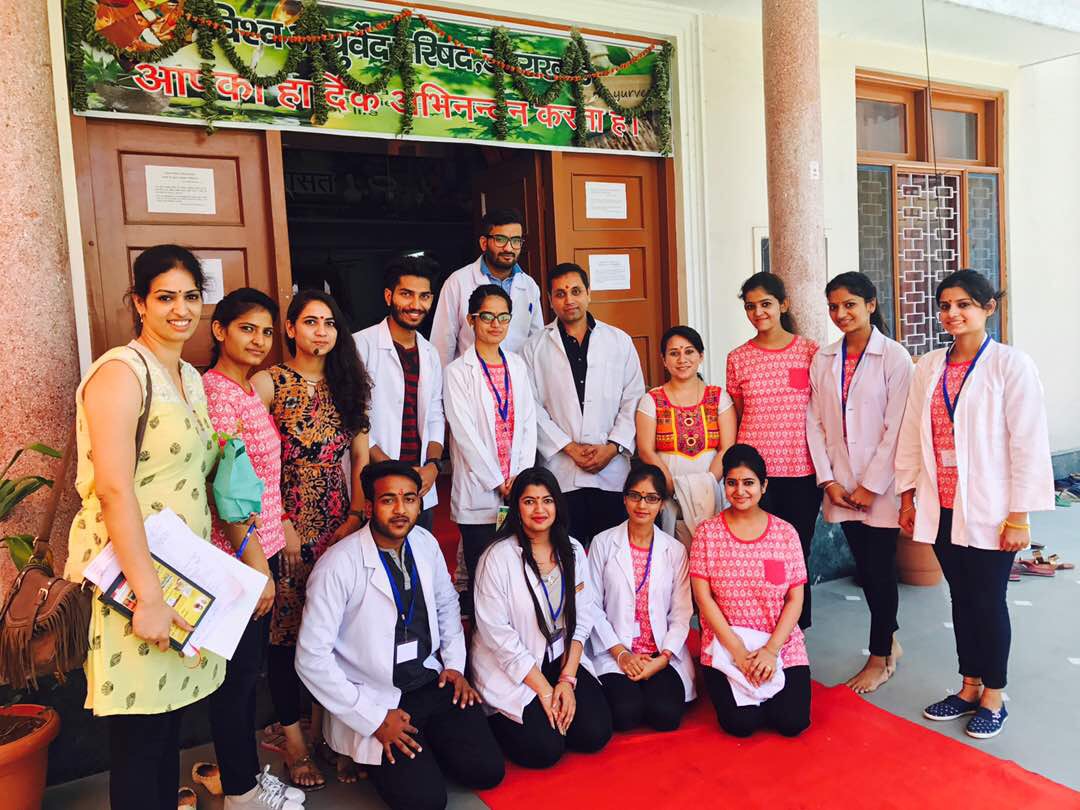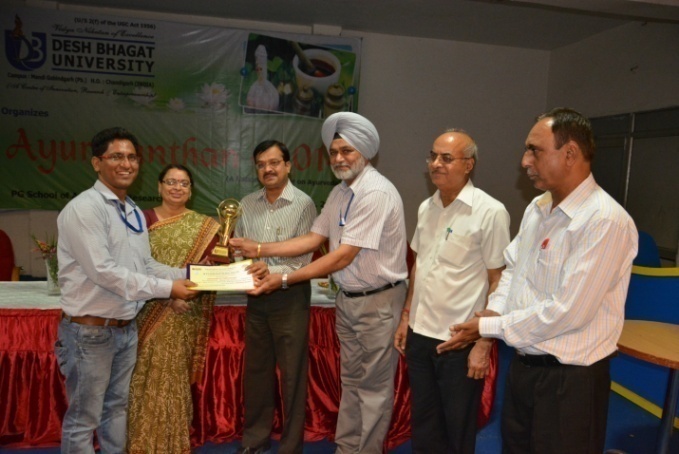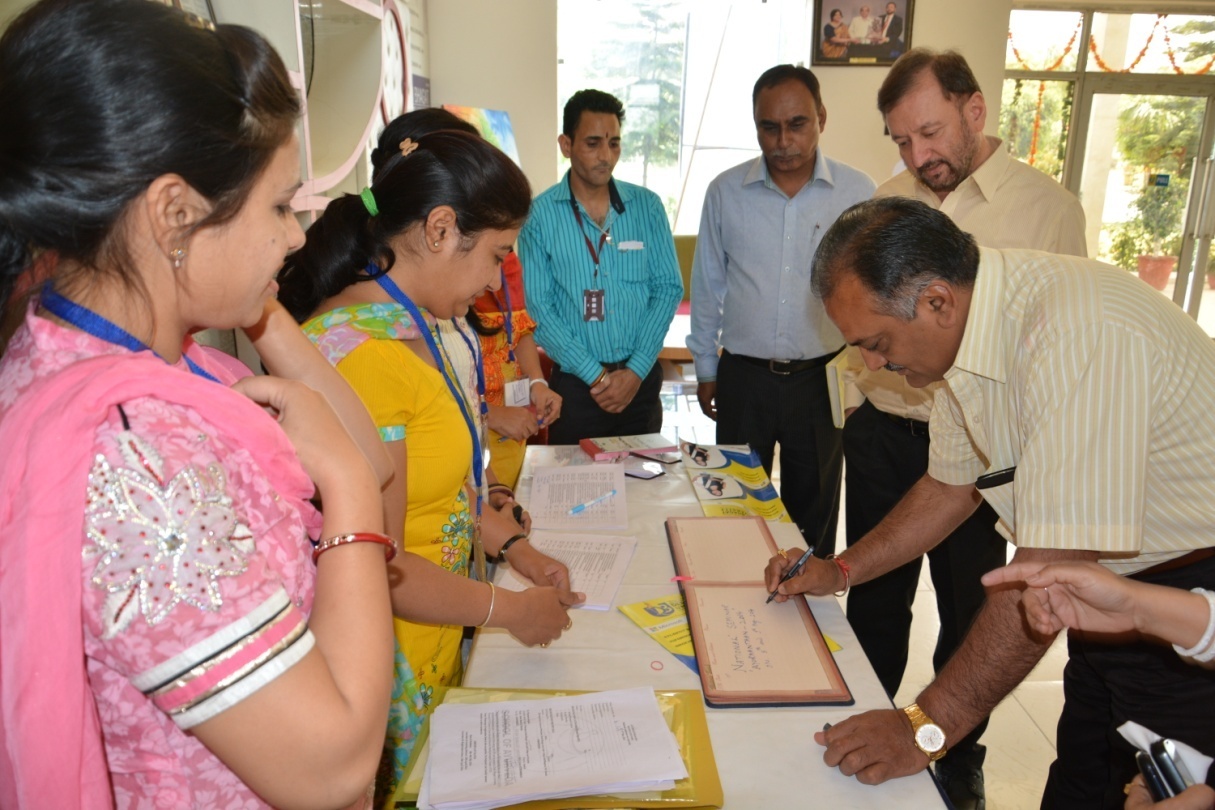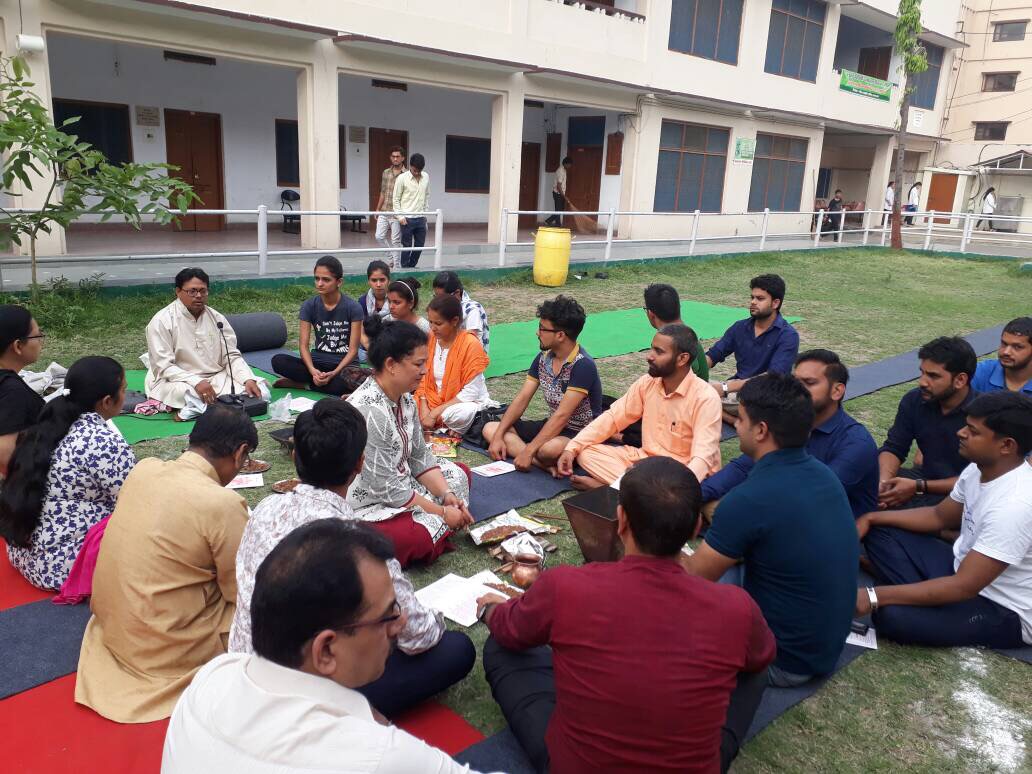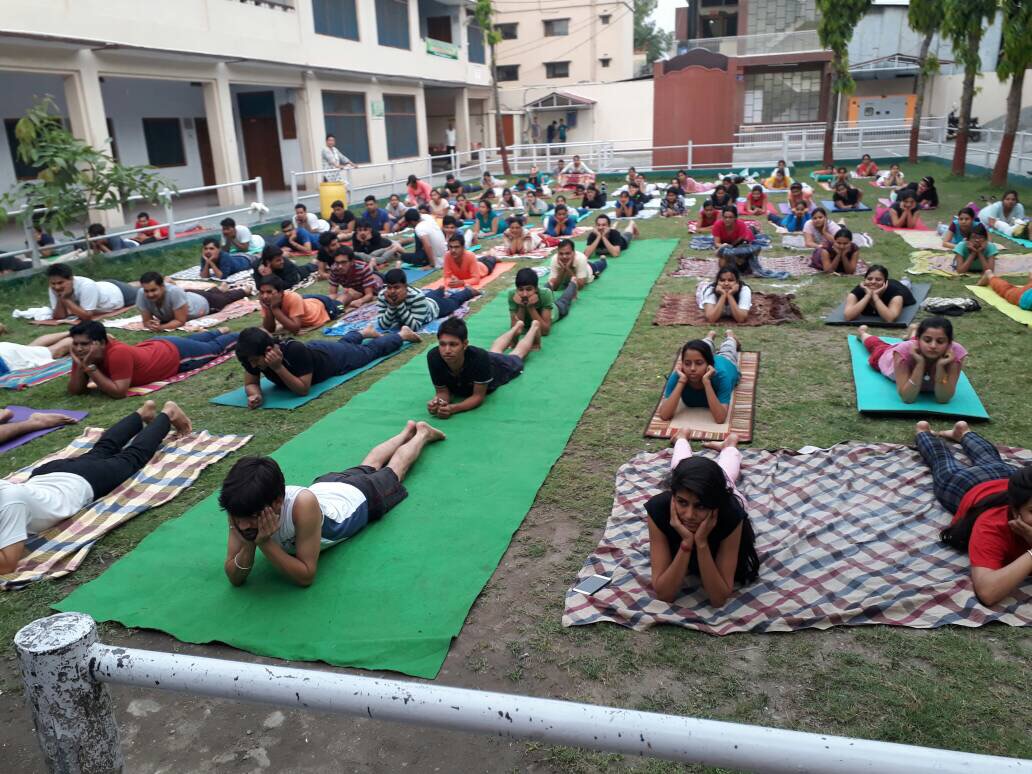 Annual National Seminars
Institution is the first among all Ayurvedic colleges in Punjab which has organised the four national seminars annually on 'Ayurveda in 21st Century; Introspection & Prospects' at Chandigarh & Mandi Gobindgarh in collaboration with Department of AYUSH, Ministry of Health & Family Welfare, New Delhi and CRIA, Patiala. Seminar were organised in 2005, 2006, 2008 & 2010.
These seminars were attended by large number of renowned academicians and physicians of reputed institutes, experts, researchers & worthy speakers in the field of medical education and students from the different parts of the country.
Projects from AYUSH
The institution has stepped forward by undertaking the centrally sponsored schemes of Department of AYUSH, New Delhi for implementation of its I.E.C. activities. In this concern, the following activities on quarterly basis for one year had been started in 2006.
* Free Health camps were organised on particular diseases. The aim of such camps was to aware the masses about healthy life style and to disseminate the knowledge of Ayurveda. Camps were organised at village Tarkheri, Kukad Majra, Machhrai Kalan, Bhamrsi Zer.
* Two days Training Workshop for ISM & H Practitioners were organised in which experts from various fields gave presentation and it was attended by large number of practitioners from surrounding areas.
- Bhagandra (Fistula-in-ano) w.s.r. to Kshara Sutra Management
- Pakshaghat (Paralysis) with special reference to CVA and Role of Panchkarma in its
Management
- Treatment and Management of Bandyatva (Infertility)
- Management of Life Style Disorders
Monthly Community Awareness Meetings were conducted with the help of Gram Panchayats of neighbouring villages, highlighting the national medical days. These meetings were organised at Salani, Khanyan, Narayangarh, Kukad Majra, Salanan, Jalalpur, Mudrian, Gullumajra, Tibbi, Kukad Majra, Dangheri & Bhatton
* One week Yoga Demonstration Camps were also organised. Training of Yoga to junior students was given in four different Govt. Elementary Schools in each quarter.
Projects of Rashtriya Ayurved Vidyapeeth, New Delhi
The institute conducted two Continuing Medical Education Programmes (six days each) successfully from 30th Nov. to 5th Dec., 09 and from 14th – 19th November, 2011 on Geriatric Health Care and Mother (3 days) & Child Healthcare through Ayurveda (3 days) which were sponsored by Rashtriya Ayurveda Vidyapeeth & Deptt. of AYUSH, Ministry of Health & Family Welfare, Govt. of India, New Delhi.
During the programmes, experts of Ayurveda from the different parts of country delivered the lectures on various topics and demonstrated the practical aspects to give the detail information to trainees.